Welcome to Durango Animal Hospital
Your Veterinarian in Durango, CO
Call us at 970-247-3174
We will be closed from Saturday, December 24th, til Monday December 26th for Christmas. . We will reopen on Tuesday, December 27th, at 08:00 am. We will also be closed on Saturday, December 31st for New year's. We will repoen on Monday, January 2nd at 08:00. If you have an emergency during this time, please call 970-247-3174 for after hours options. Thank you and have a safe holiday weekend.
Durango Animal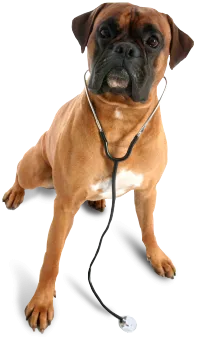 Hospital is a small animal and exotic pet practice specializing in general medicine. We offer complete surgery, dentistry, ultrasound, in-house lab, international health certificates, and canine rehabilitation featuring an underwater treadmill. We also provide services for the Durango Wildlife rehabilitation center.
At Durango Animal Hospital, we treat your pets like the valued family members they are.
Dr. Douglas Eckert, Dr. Charles Hawman,
Dr. Meghan McCaw, and Dr. Amanda Hawkins
970-247-3174
Durango Animal Hospital
2461 Main Ave
Durango, CO 81301
Durango Veterinarian